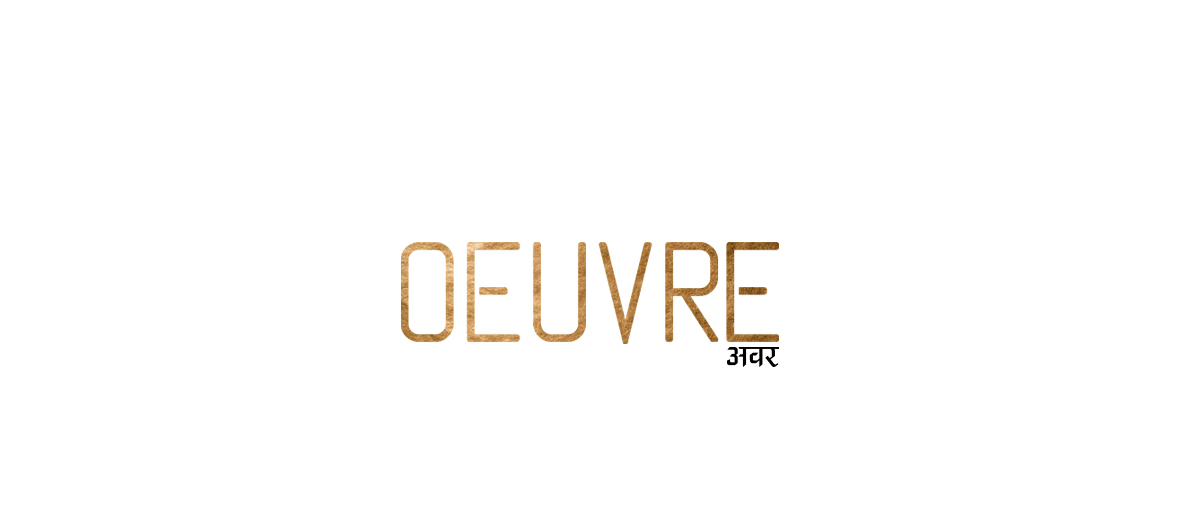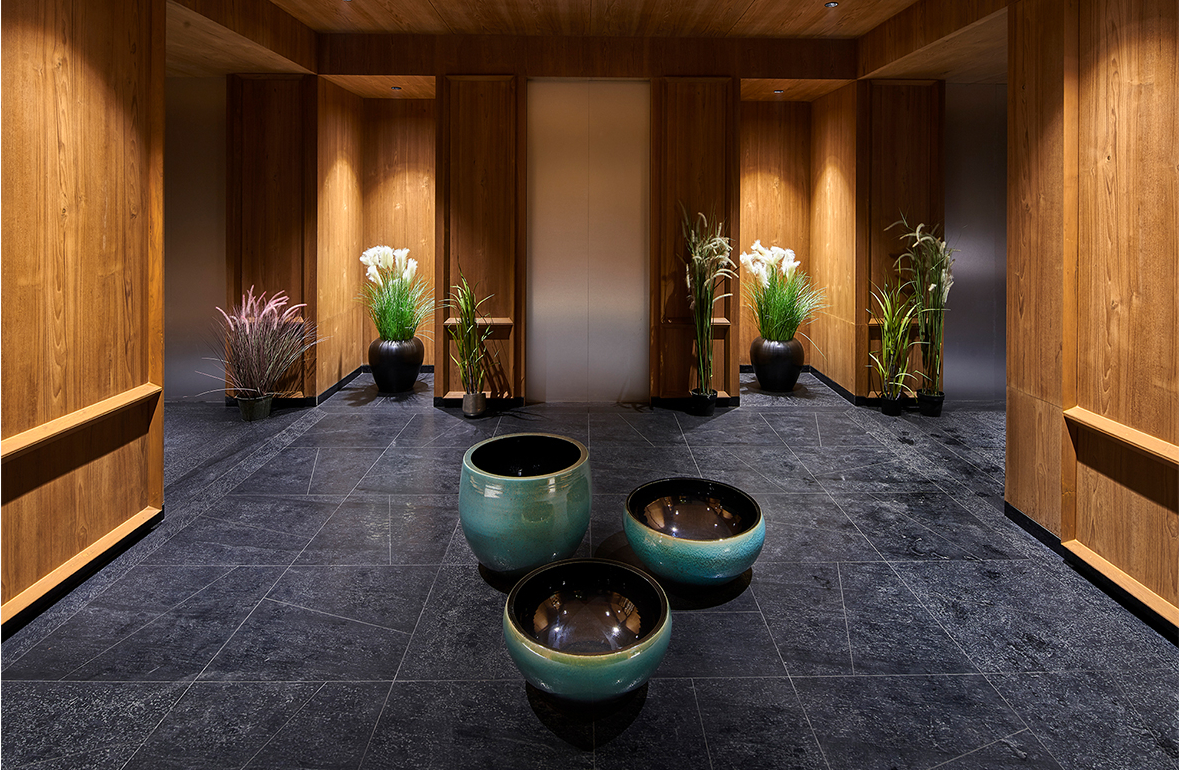 The layered ways in which luxury can appeal to the people has been extrapolated by BRIM Team effectively with symbolic representation, appeal to popular authority and status symbol adaptation.
We used the combination of:
OHM
Print media
Digital media including social media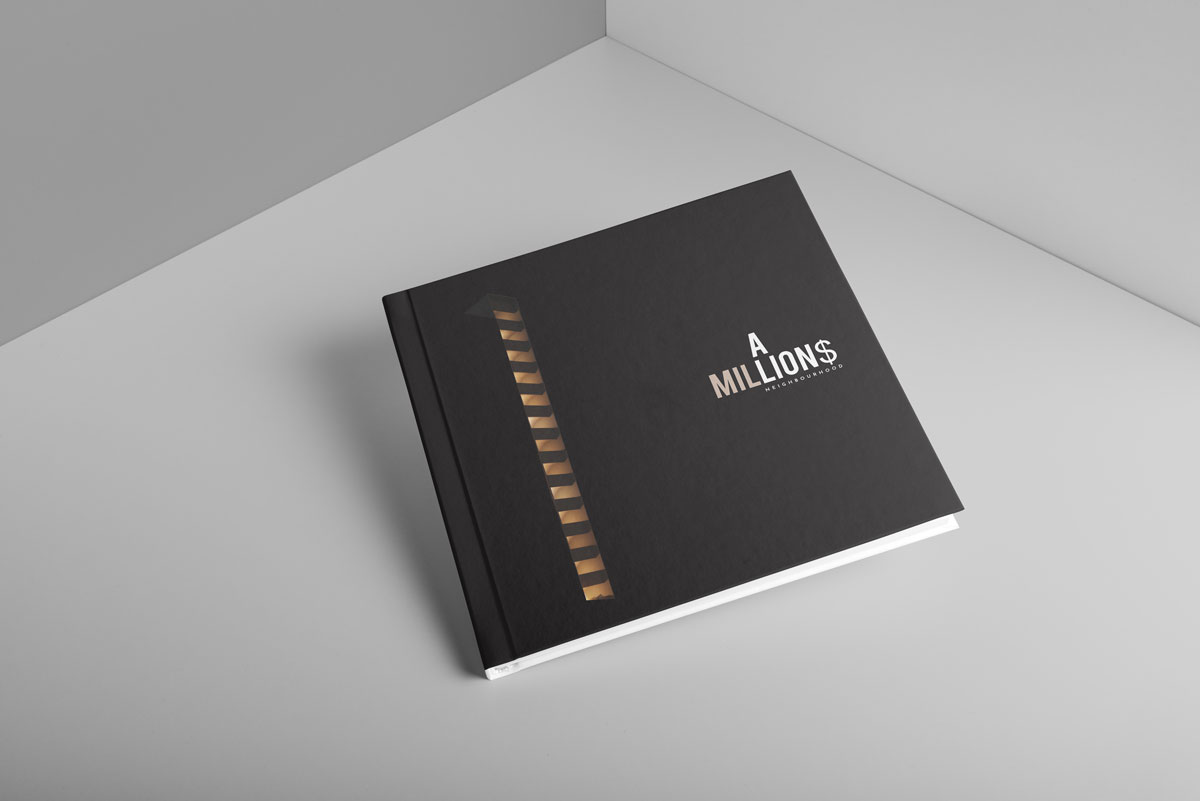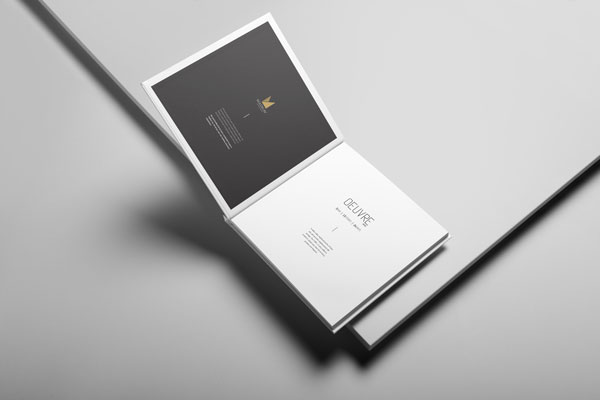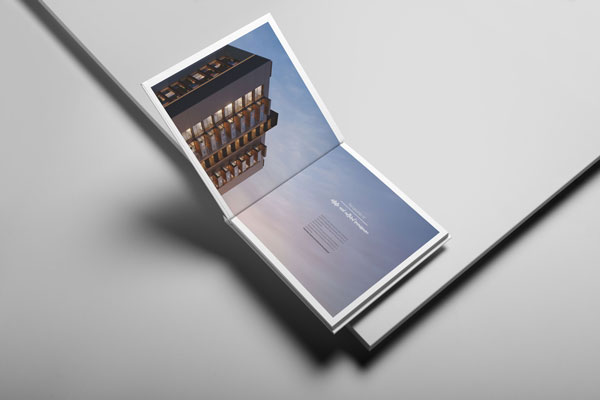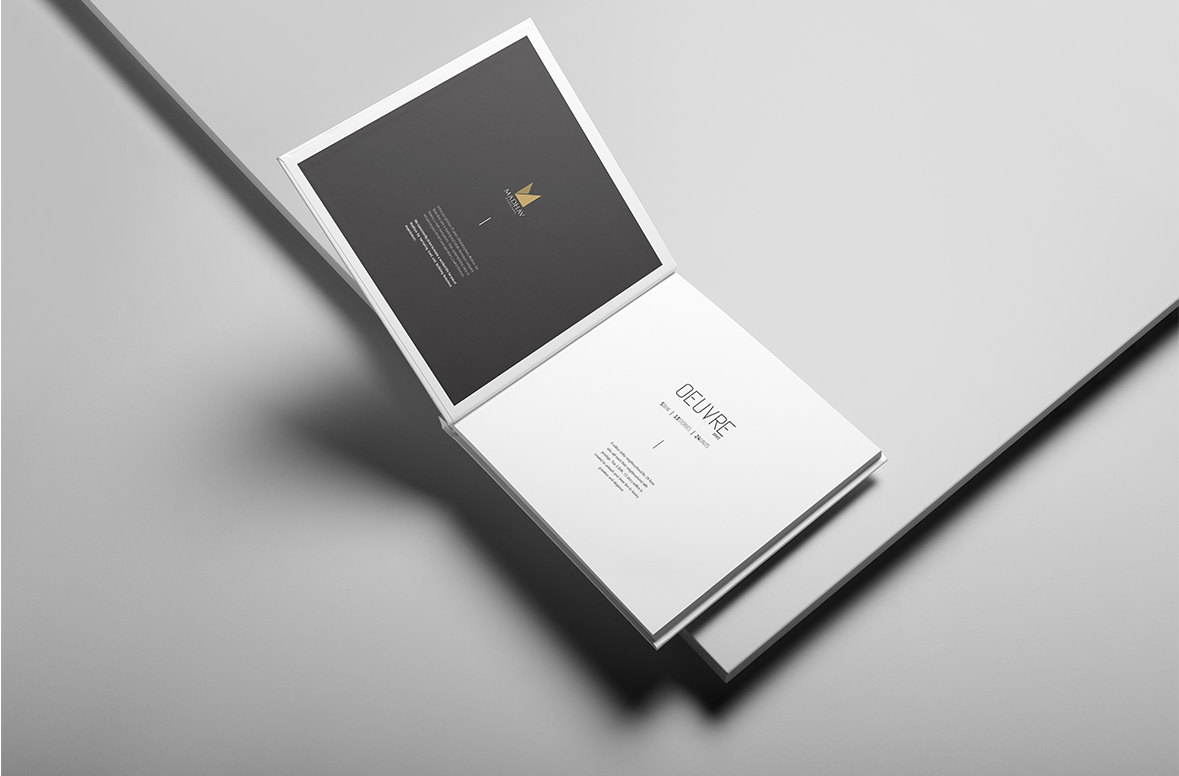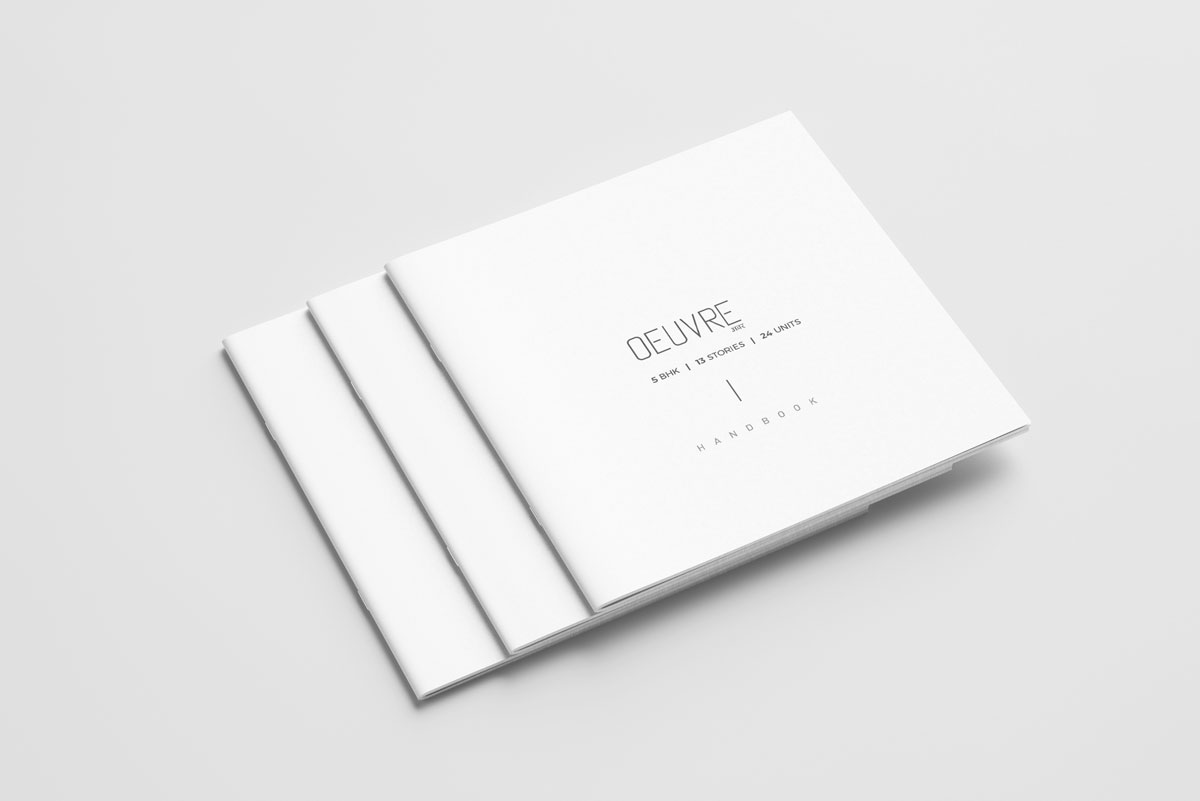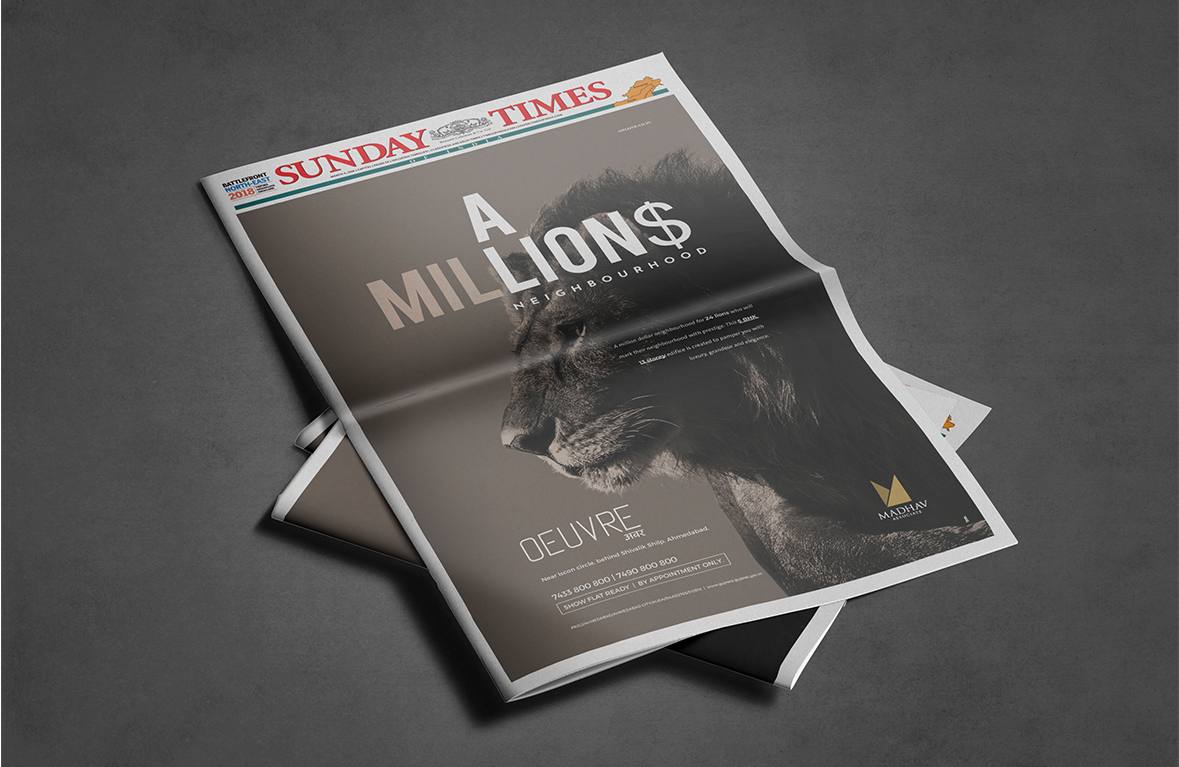 The first stage of the Oeuvre marketing concept was made visual with symbolic representation of lions and millions put together to superimpose on each other the local reference and global icon of richness. With dollars reigning the economy, it made sense to get both on-board with monochromatic design dominating the eye.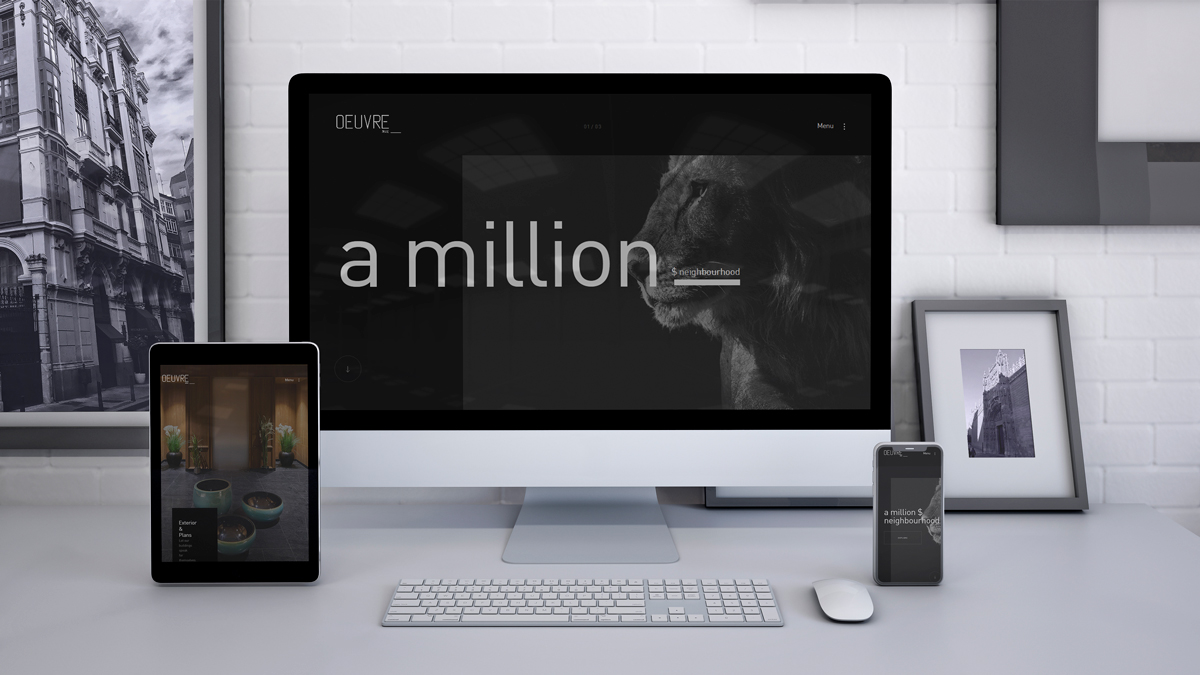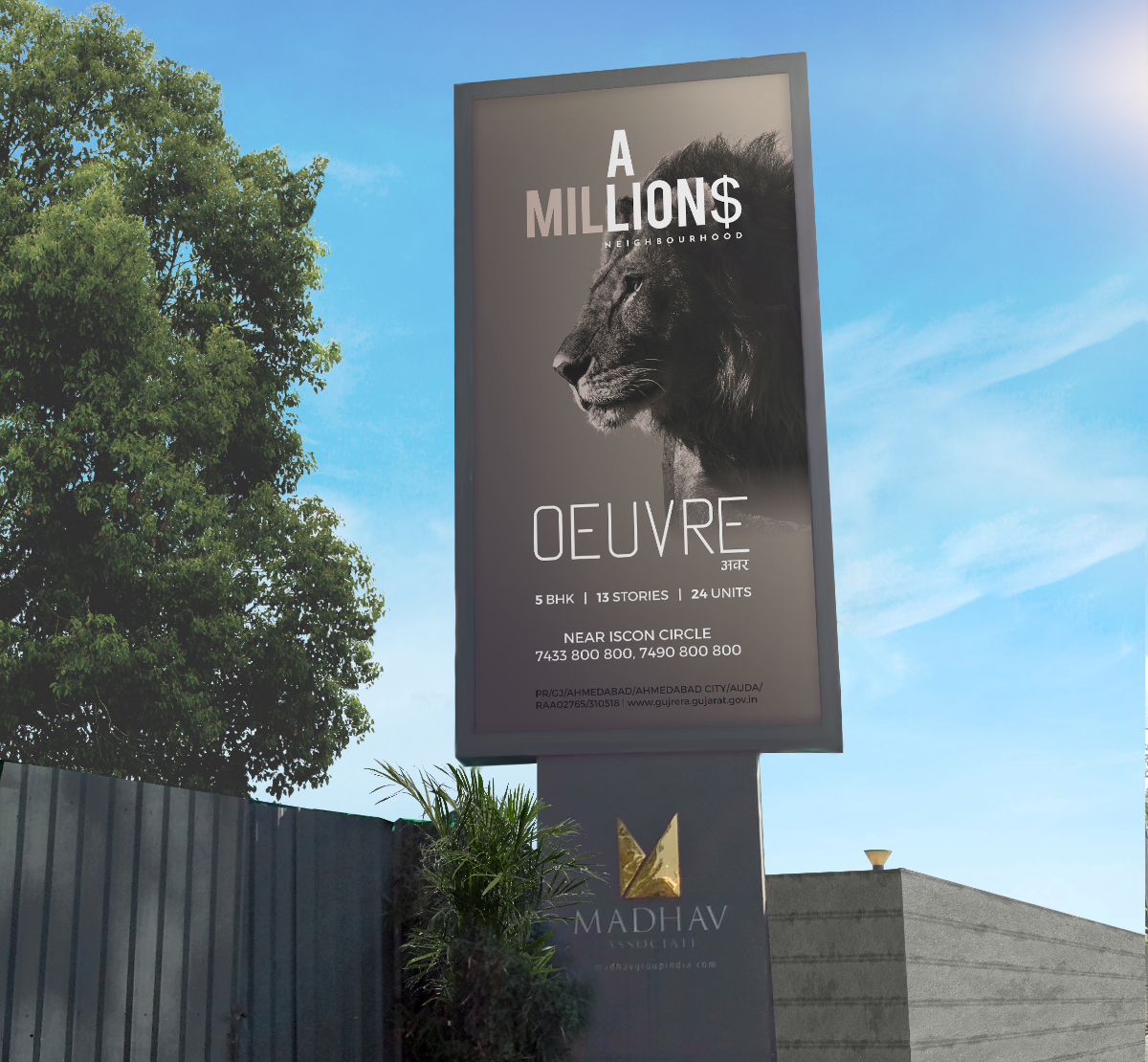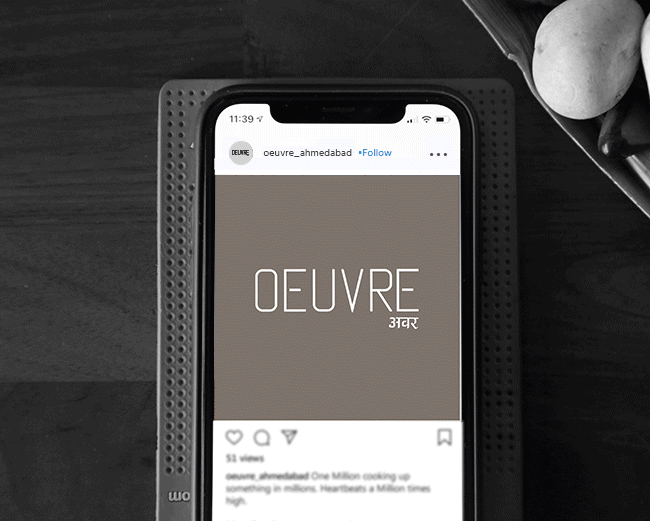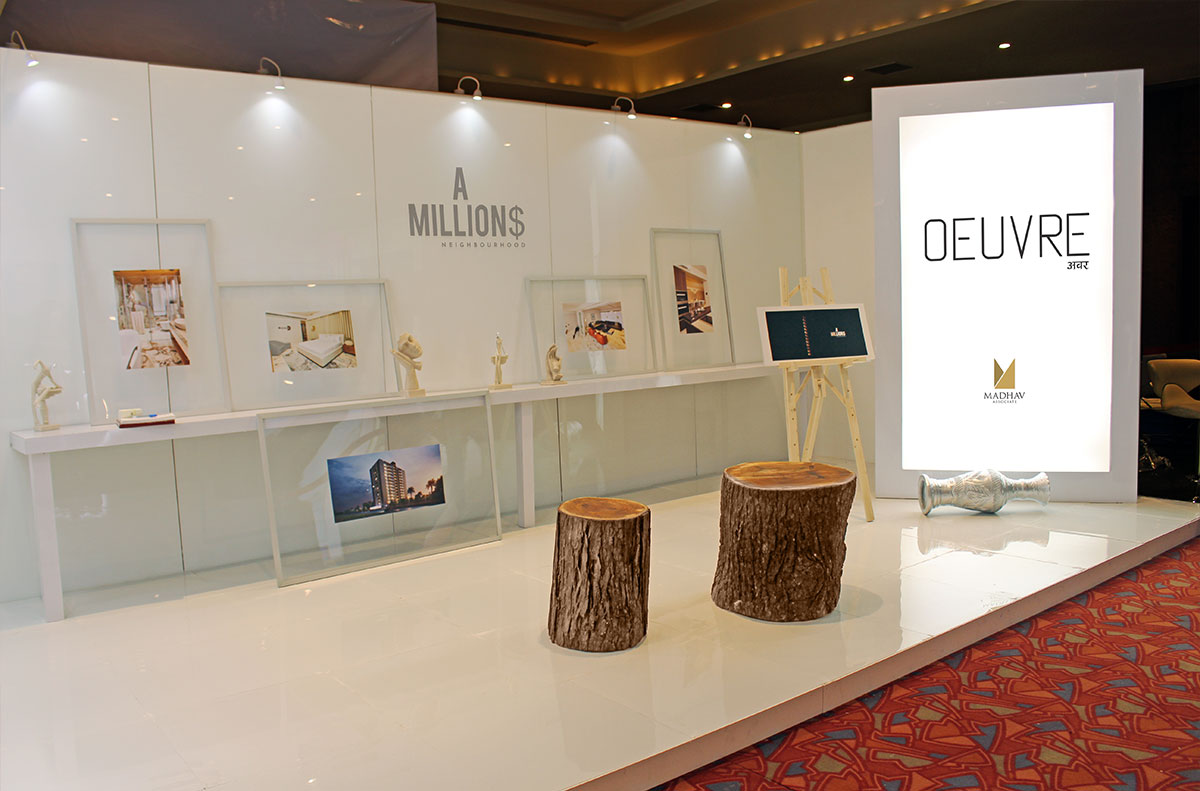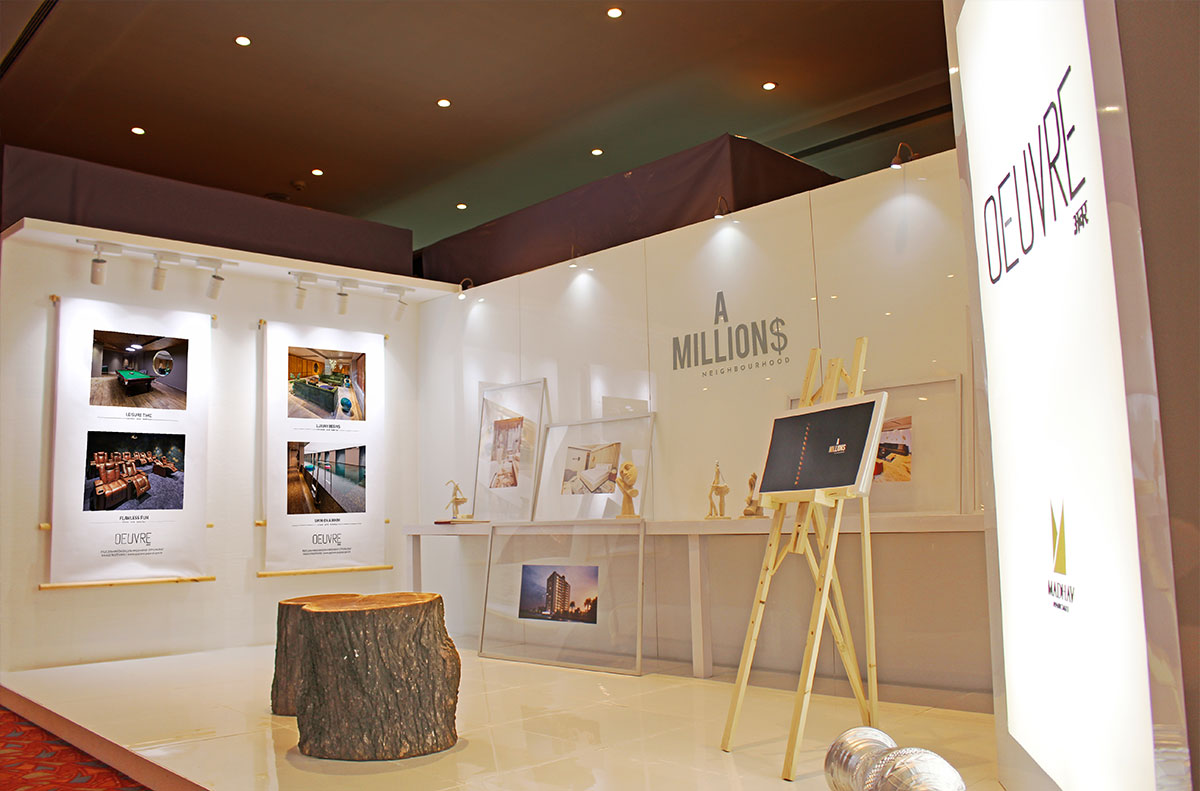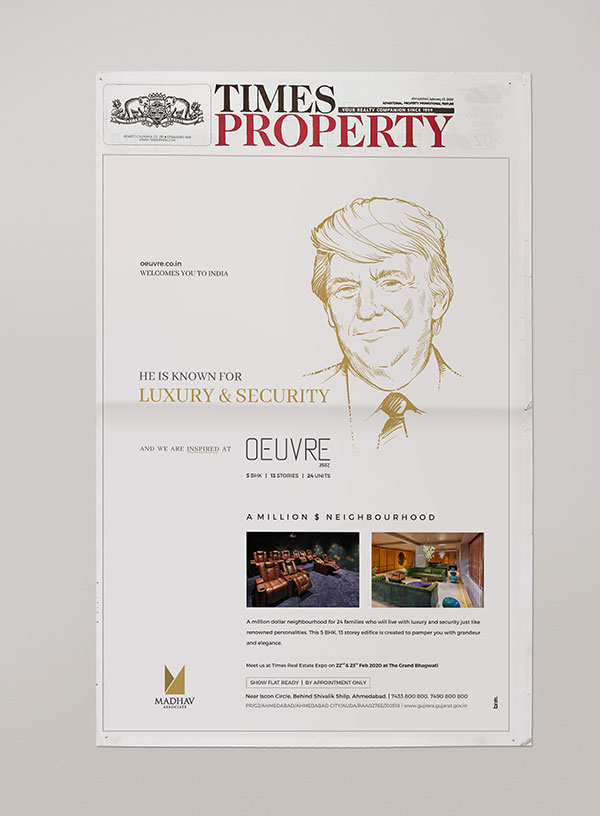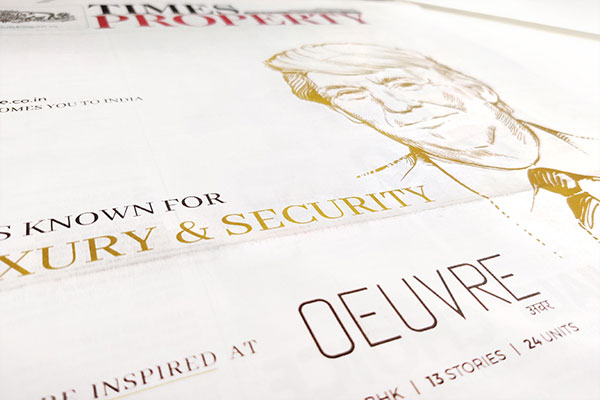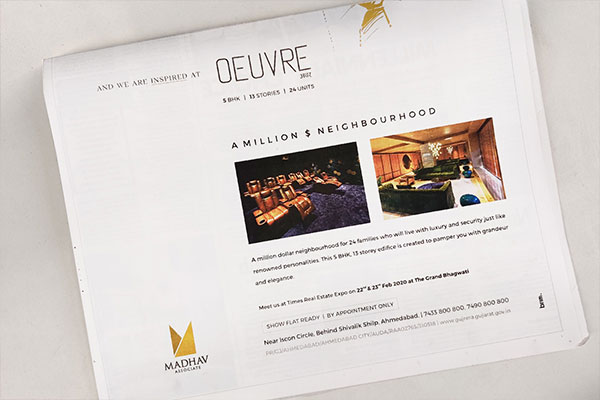 The second stage of the Oeuvre focused on the "Neighbourhood Syndrome" that impacted every home decision. A luxury neighbourhood appeals to the same kind of people. Thus the Million$ focus in the first stage of marketing was extended to Million$ Neighbourhood. This was again impressed with the addition of a marketing tactic that appealed to the visit of President Donald Trump in Ahmedabad. The qualities pursued by Mr Trump were highlighted with what Oeuvre had to offer.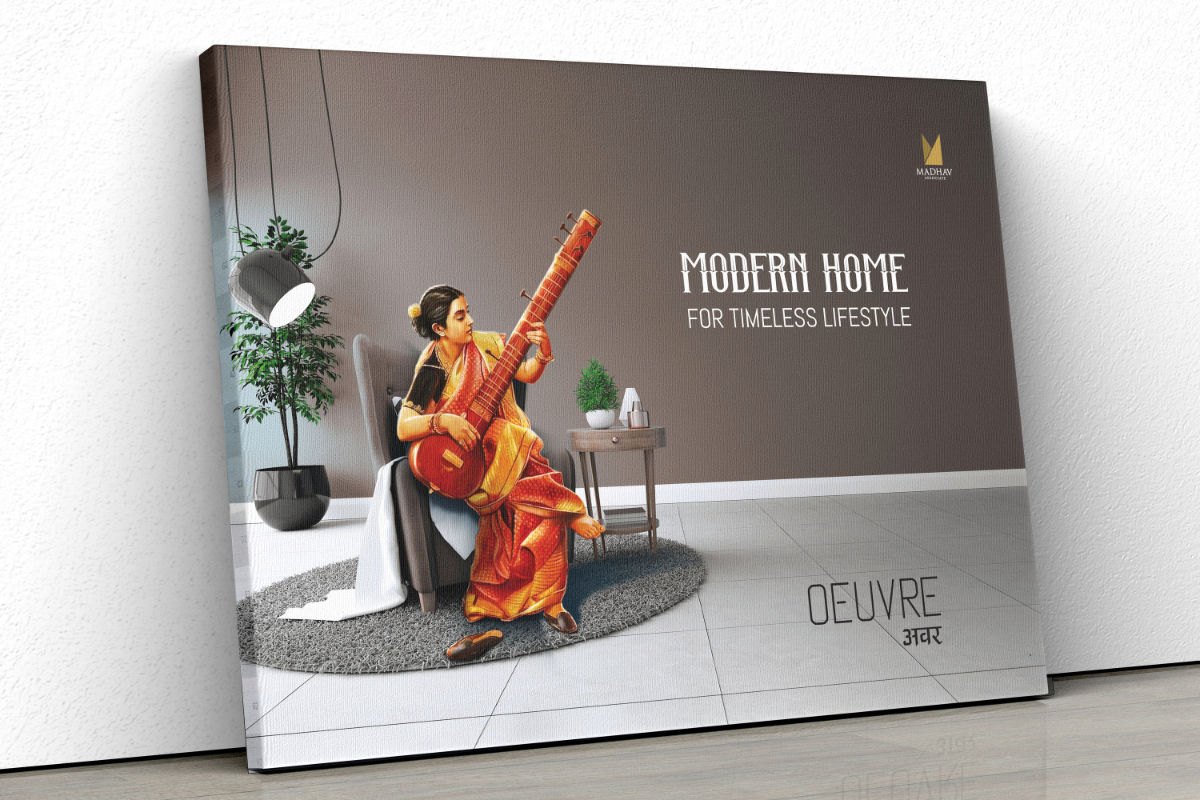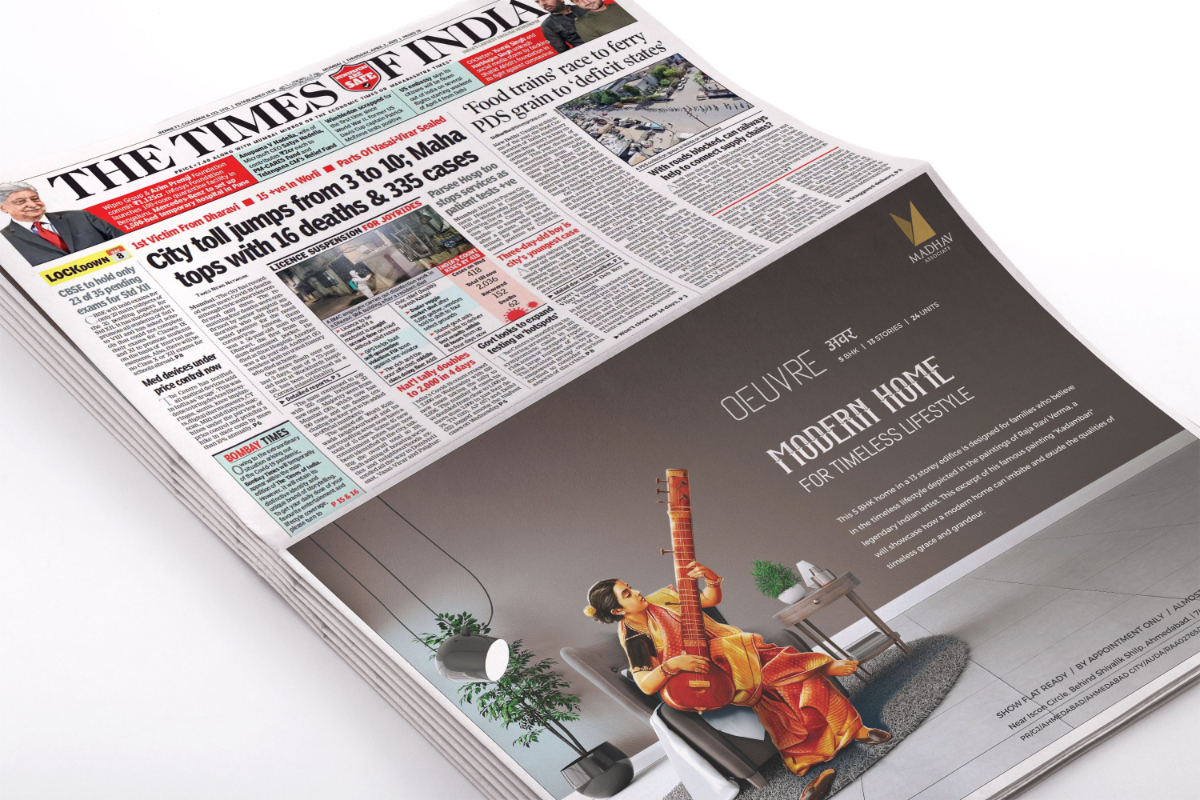 The third stage of the Oeuvre advertising strategy focused on the merging of the timelessness in the modern luxurious homes through the reference of Raja Ravi Verma's painting. The inherent message was of giving the customers a sneak peek into the plush interiors that fuse with ultra modern amenities.
In the overall marketing and design brainstorming of Oeuvre we have ensured that there is a flow of moving from first stage to the third stage.